THE LATEST & GREATEST IN WATER PIPES, RIGS, AND GLASS RECLAIMERS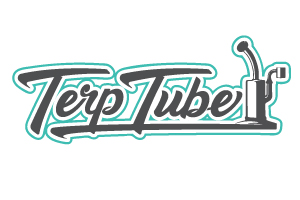 Terp Tube is a brand dedicated to concentrate connoisseurs. Every dabber is in it for the terps, and this line of high-quality dab rigs will get the job done. Made from thick borosilicate glass and designed to provide ultimate flavor, every water pipe and accessory from Terp Tube is designed to support a flavorful and smooth dabbing experience.
Get wholesale dab rigs and reclaimers from Terp Tube in various sizes fit for every type of customer. The makers of this brand know that a smaller water pipe is best for dabbing, and their styles reflect the science behind the ultimate dab rig designs. Stock portable, sturdy, colorful wholesale dab rigs to bring customers in.