Oral Swab
Log in to view prices and shop.
Not a customer yet? Register here for wholesale pricing
Saliva drug tests are quick and less invasive then urine tests. No privacy is needed. Please note there are 2 pieces to the saliva kits; a cotton swab and the collection chamber (both are included with your purchase).
Description
These oral swabs will detect the following drugs:
Amphetamine (AMP) – 50 ng/mL
Methamphetamine (mAMP) – 50 ng/mL
Cocaine (COC) – 20 ng/mL
Opiates (OPI) – 40 ng/mL
Marijuana (THC) parent THC at 100 ng/mL and THC-COOH at 12ng/mL
Benzodiazepines (BZO) – 10 ng/mL
How to Administer a Saliva Drug Test
Place the cotton swab into the mouth. Fully saturate the sponge with saliva for 3 minutes.
Insert the wet swab into the collection chamber. Turn clockwise to lock it in.
Once locked in place, turn counter clockwise to activate the testing strips.
Wait 9 minutes and read results.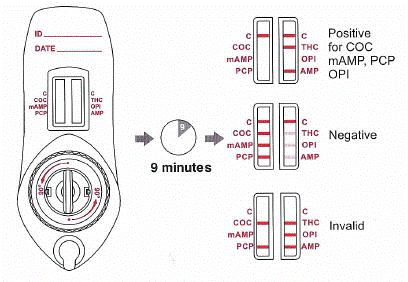 Product Features:
Accurate results for 6 drugs in 10 minutes!
Test your teen in the privacy of your own home
FDA 510(K) cleared
Up to 99% accurate lateral flow test
Results stable for up to 4 hours
Storage Room temperature
Shelf life up to 12 months from date of manufacture
Easy, one-step procedure
No special storage requirements to maintain stability
Small sample volume required, just dip
Meets SAMHSA standards for substance abuse screening
Ideal for:
Home drug testing
Work place testing
School/college/university drug testing
Criminal justice
Law enforcement drug testing
Substance abuse rehabilitation centers
Related products
Log in to view prices and shop.

Log in to view prices and shop.

Log in to view prices and shop.

Log in to view prices and shop.

Out of stock