Liquidizer Herbal Extractor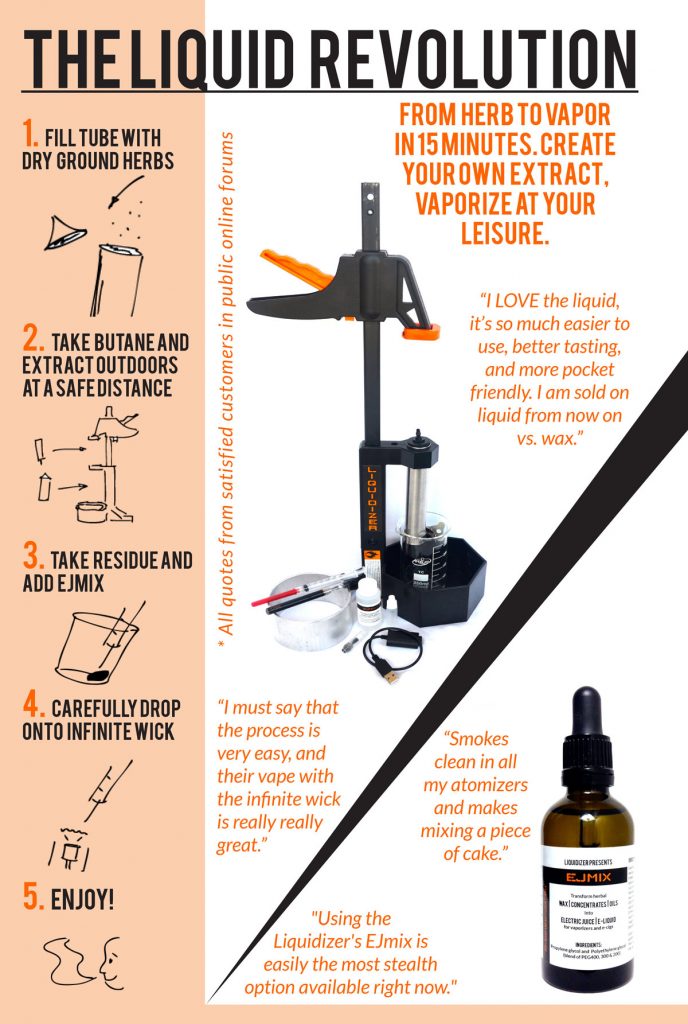 Liquidizer EJmix is the game changing solution to transforming herbal wax and concentrates into liquids for vaporization. Other common formulas use PG and/or VG, which are very light glycols that work well for synthetic and artificial flavors, but separate like a salad dressing with heavy natural waxes. That will never occur with the EJmix given its heavy medical grade PEG glycols. The EJmix creates stable solutions that produces thick vapor with a great taste, compatible with all devices.
Original formula by the creators of the Liquidizer Extractor
Blend of medical grade PEG400, PEG300, PEG200 and PG
Guaranteed to create stable, permanent liquids that will never separate
Universal liquid for all devices and vaporizers
100% sourced and bottled in the U.S.A.